Have Argentina finally broken Messi?
World Cup Have woeful Argentina finally broken Messi? Sam Lee In Saint Petersburg Last updated 1 year ago 19:00 6/26/18 FacebookTwitterRedditcopy Comments(3)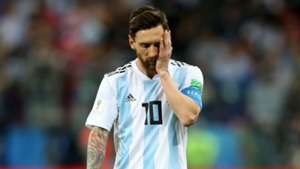 Getty World Cup Lionel Messi Argentina Sergio Agüero For years he has single-handedly carried a nation despite upheaval in the technical area, problems on the pitch and disputes with the federation Lionel Messi is a man of few words, and mixed zones, those interview areas where the world's best players very rarely say anything, let alone anything of note, are usually quiet places.So you can imagine the furore when the very best player in the world walked down into the vast grey corridors of the MetLife Stadium in New Jersey and picked that time and place to retire from international football with Argentina ."It's tough, it's not the time for analysis," he told shocked reporters, not long after missing a shoot-out penalty in the final of the Copa America. "In the dressing room I thought that this is the end for me with the national team, it's not for me. That's the way I feel right now, it's a huge sadness once again and I missed the penalty that was so important. Article continues below Editors' Picks Perfection from Pulisic: Chelsea's Captain America has arrived in the Premier League Why always Raheem? 'Unplayable' Sterling setting a standard Man City's other stars need to match 'There is no creativity' – Can Solskjaer get Man Utd scoring freely again? 'Everyone legged it on to the pitch!' – How Foden went from Man City superfan to future superstar "I tried so hard to be a champion with Argentina. But it didn't happen. I couldn't do it. I think it's best for everyone, for me and for many people who want it. The choice for me is over, it is a decision. I tried many times to be a champion but was not able to be."The Copa America Centenario was effectively a bonus; staged to celebrate the 100th anniversary of the oldest international football tournament on the planet, it provided an extra opportunity for Argentina, and for Messi in particular, to get the monkey off their backs and finally win a trophy.But having lost the World Cup final to Germany in 2014, and then lost the 2015 Copa final on penalties to Chile, they lost again. To Chile. On penalties. Messi stepped up first and missed.It was all too much for him.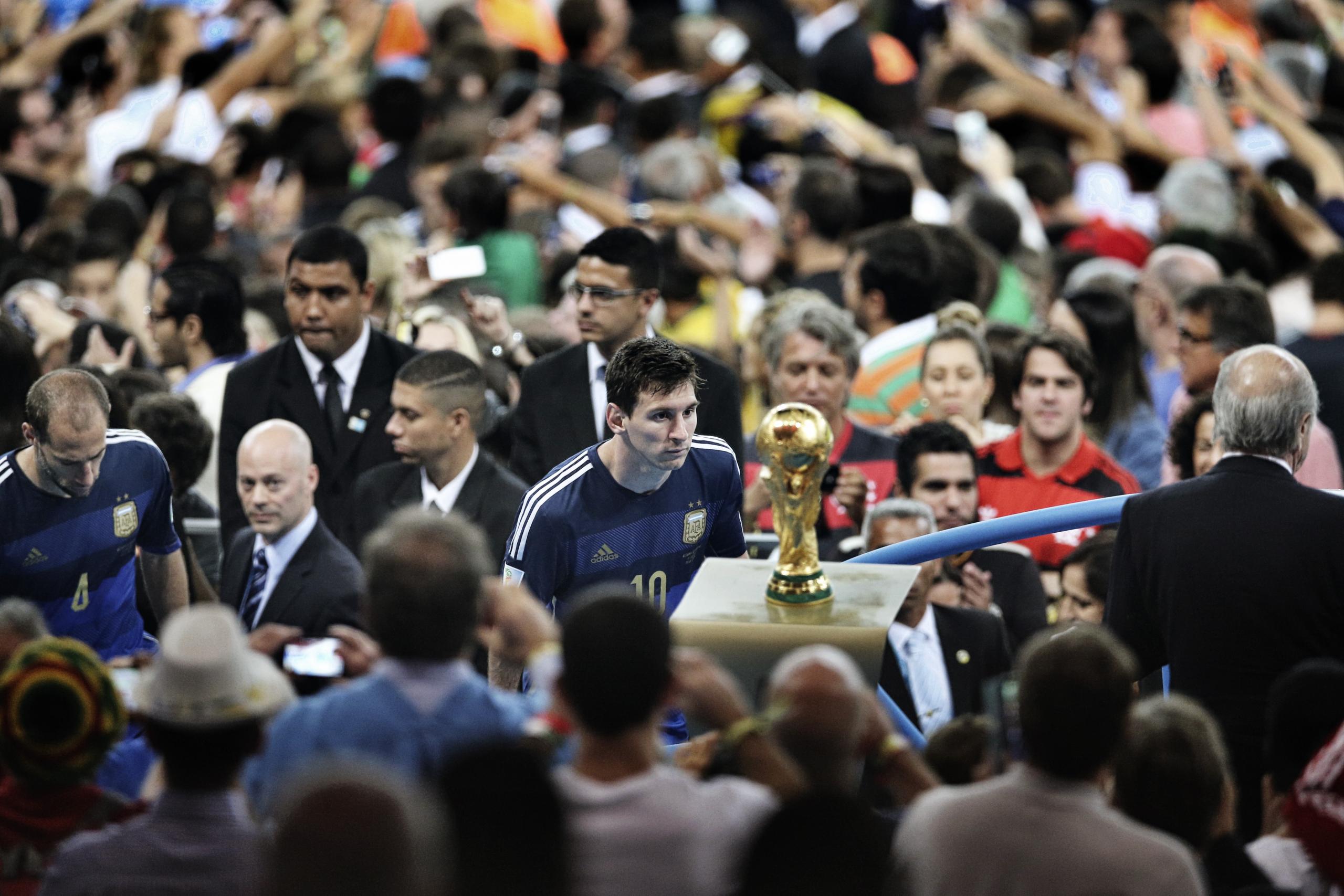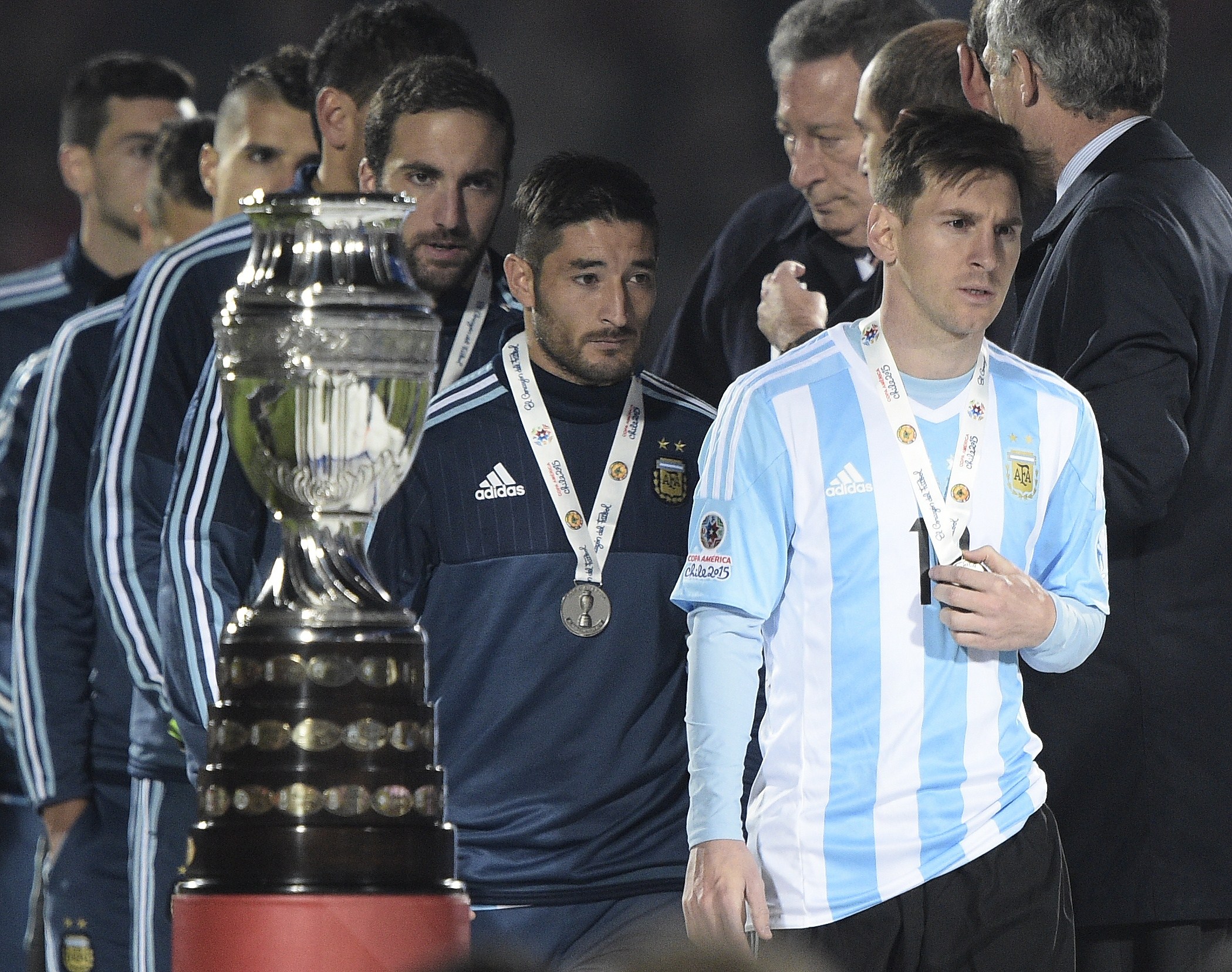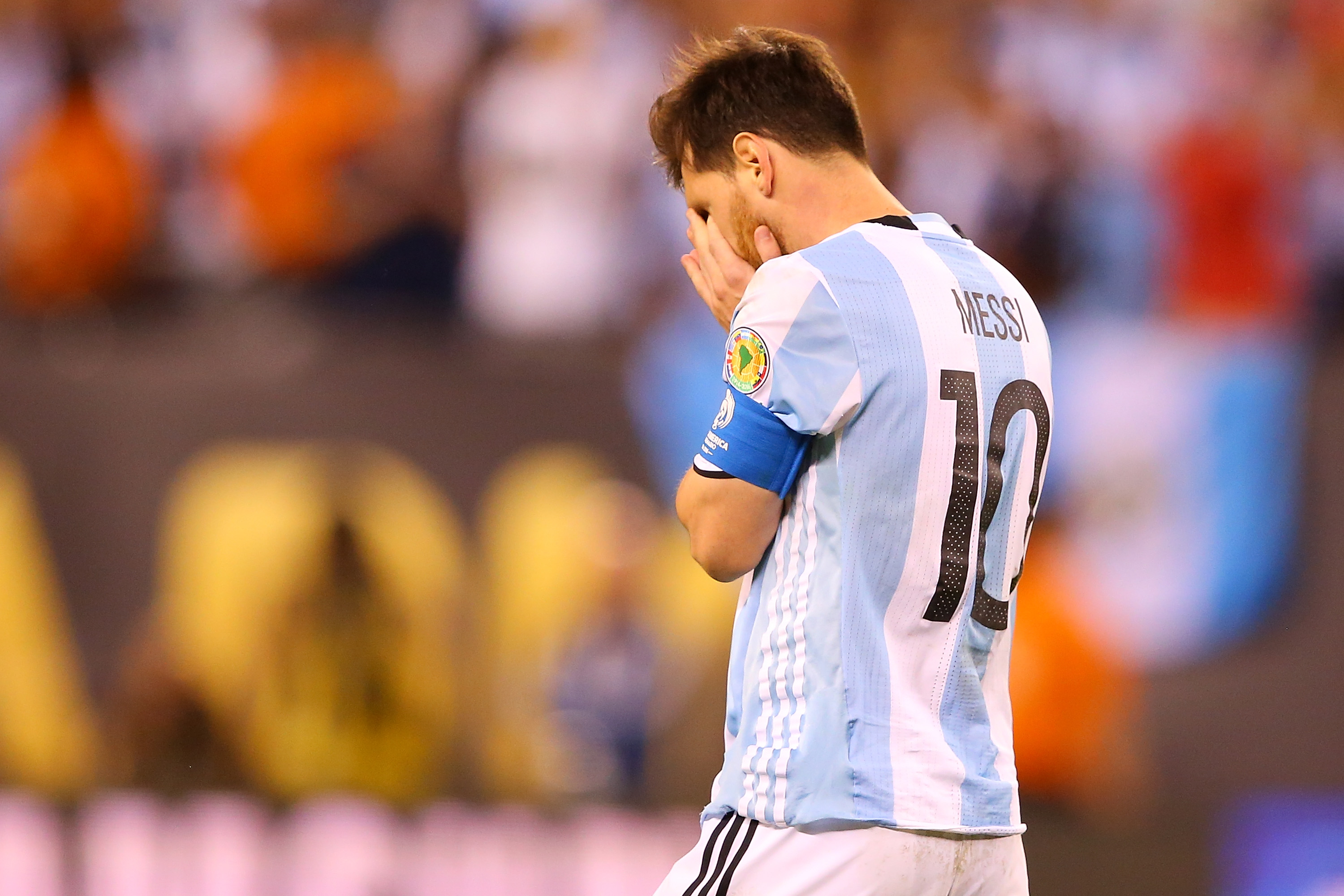 After all, during the early years of his Argentina career he was barely even liked by many of his own fans; at the 2011 Copa America, held on home soil, he was announced as 'the best player in the world', but Carlos Tevez was 'the player of the people', and it was the then Manchester City striker whose name was cheered loudest up and down the country.He finally managed to shake off the unpatriotic tag, but only because he was being called a bottler instead. Or worse, a failure.Not all Argentina fans felt this way, of course, but Messi was probably talking about those who do when he referenced the "many people who want" his retirement.On top of that there was the Argentine Football Association, who Messi hit out at a few days before his mixed zone mic drop. "What a disaster they are, my God," he posted on Instagram after another flight had been delayed. He vowed to say even more after the final, but decided to retire instead. Yet he could not stay away; within two months he had reversed his decision, despite even more instability in his absence. Gerardo Martino, who had replaced Alejandro Sabella after the World Cup and led Argentina to the two Copa finals, had resigned. Edgardo Bauza replaced him and Messi rode again.World Cup qualification had not got off to the best start and after a brief rally Argentina were struggling again; in April 2017 Bauza was gone, replaced by Jorge Sampaoli.The former Chile boss was seen as the man who would finally build a cohesive unit around Messi, yet he drew his first three qualifiers in charge. With only one left, against Ecuador, there was a genuine danger that Argentina would not even make the World Cup. Messi scored a hat-trick and they did.But here we are. The hope was that Sampaoli, having secured qualification, would have a bit more space to forge a functioning team in the build-up to Russia, but that has not happened. Argentina are a shambles and it looks like Messi is struggling more than ever.On Sunday, Goal outlined the situation surrounding Argentine football in recent years, why so many fans are so demanding of their national team, and of Messi . It does appear that the strain is starting to show.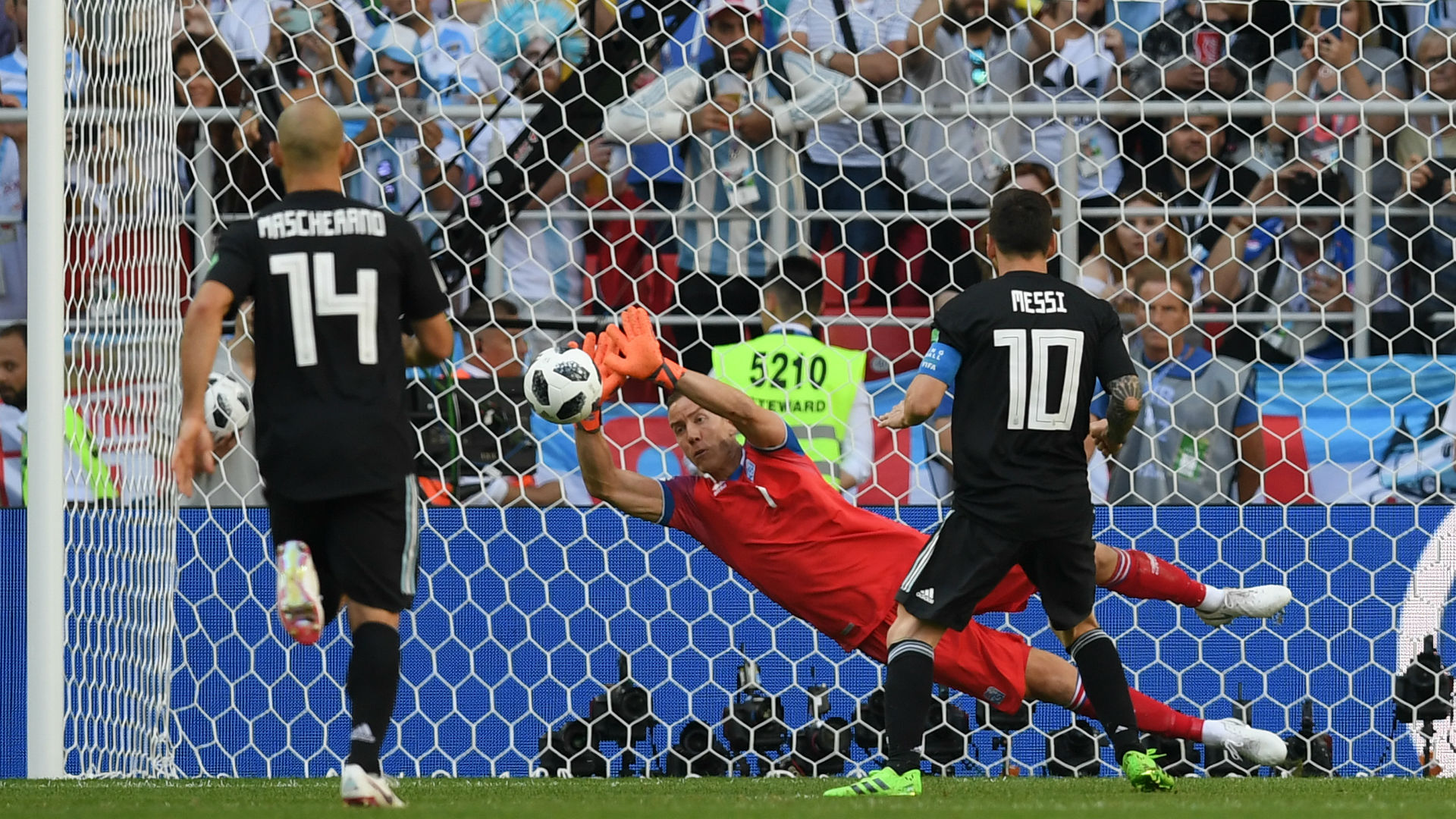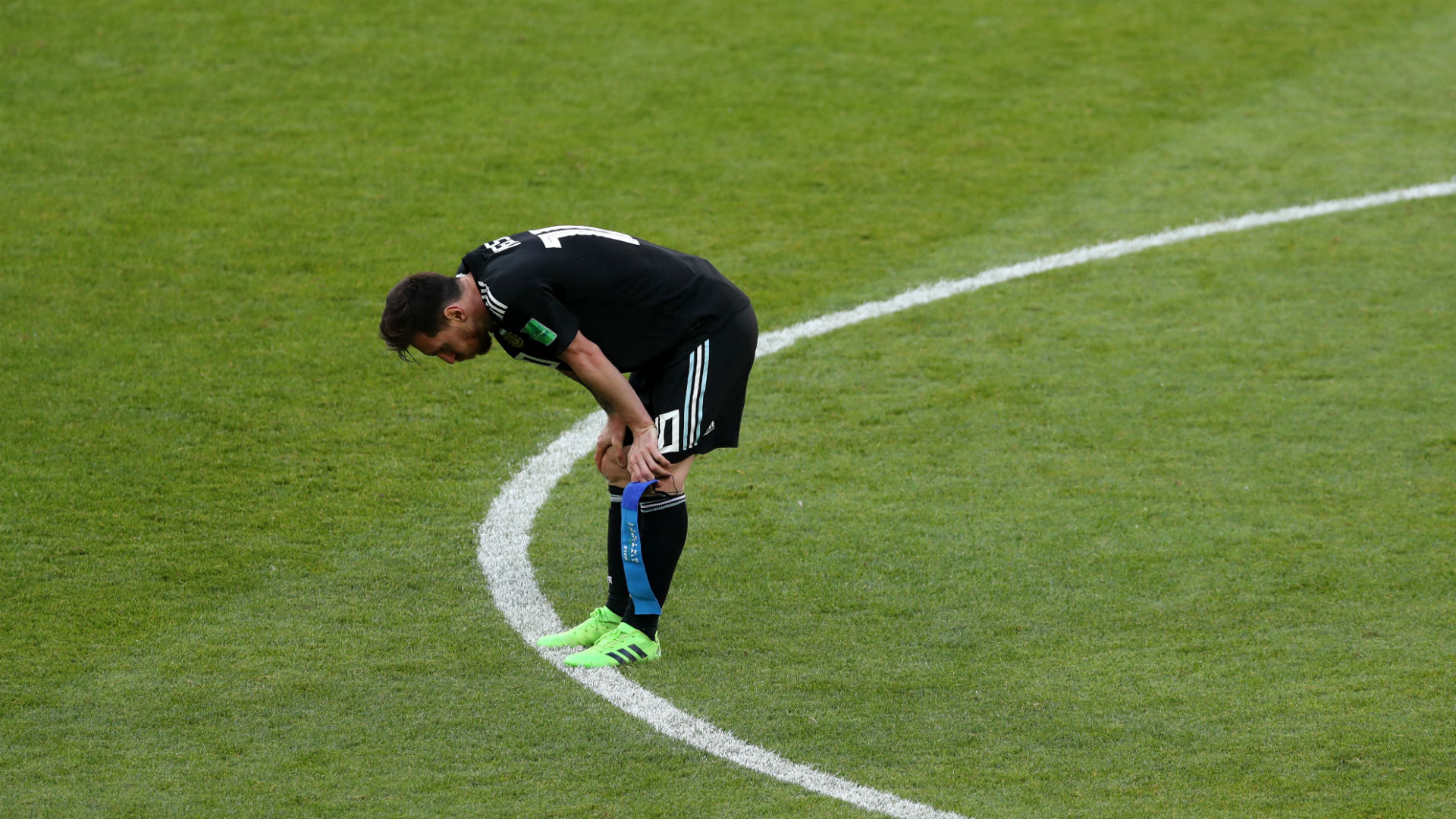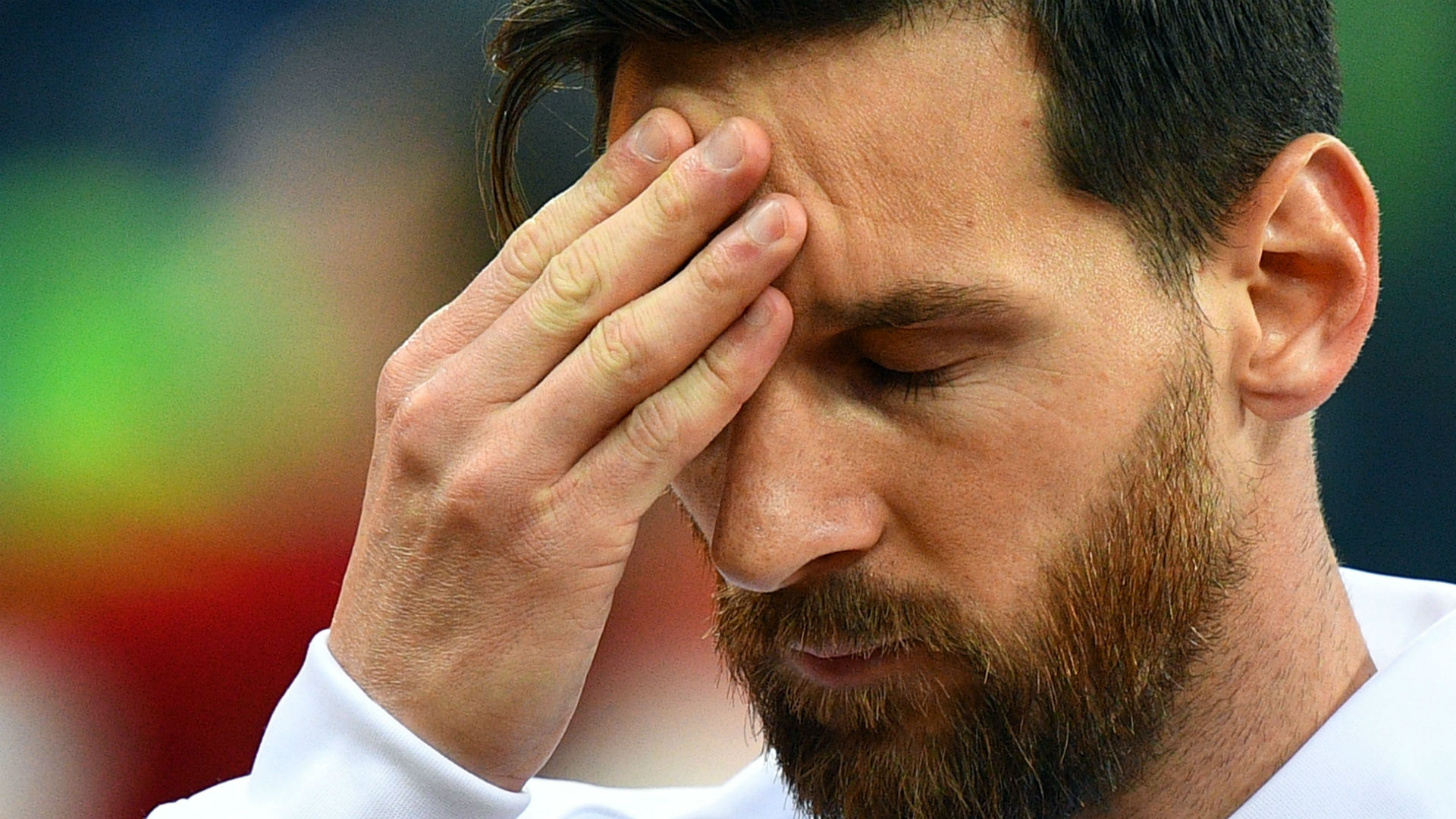 The missed penalty against Iceland hit Messi hard – it has been reported that he sat out of a family barbecue the day after, electing instead to stay in his room by himself.The footage of him rubbing his head, Pep Guardiola-esque, during the national anthems ahead of the Croatia game were concerning. His performance even more so.So many times he has bailed out Argentina with individual brilliance but he made no impact whatsoever in Nizhny Novgorod. He looked completely lost.If Sampaoli has done one thing during his reign he has protected Messi. Before the World Cup the coach said the team was as much Messi's as it was his own, and after the brutal Croatia defeat he blamed himself and the other players for failing to give Messi anything to work with. In those hours after the match it looked as if Sampaoli's position would be untenable, his players having abandoned him and Argentina all but out of the World Cup after just two games.Yet somehow they are still standing. If they beat Nigeria in Saint Petersburg, and if Iceland don't beat Croatia, they will be through to the knock-outs.We have no idea what state they will be in for that game. After all, the only thing that has changed since Thursday night is that Nigeria beat Iceland – Sampaoli still does not have a system, he does not know his best XI, or even a functioning XI, and some of his best players are plainly tired of him already.Inevitably, it will be down to Messi to solve all of this on his own.But is there anything left?