World Cup Belgium vs Tunisia: Live blog, text commentary, line-ups, stream & TV channel Ryan Kelly Last updated 1 year ago 14:45 6/23/18 FacebookTwitterRedditcopy Comments(0)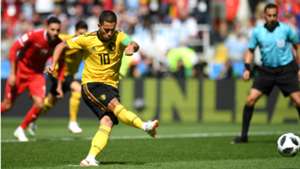 Getty Images World Cup Belgium v Tunisia Tunisia Belgium The Red Devils delivered a routine victory over Panama in their opening game and they will aim to build on that display What an incredible game – the highest-scoring so far – in which Belgium showed their quality and attacking prowess, and could easily have scored more! Hazard and Lukaku grabbed two apiece, before substitute Batshuayi eventually made it five, although he could have had four to himself! Tunisia hit two of their won through Bronn and Khazri, leaving question marks over Belgium's defending, but were simply overrun by the superior quality of their opponents. It finishes 5-2 to Belgium in one of the most entertaining games of the tournament!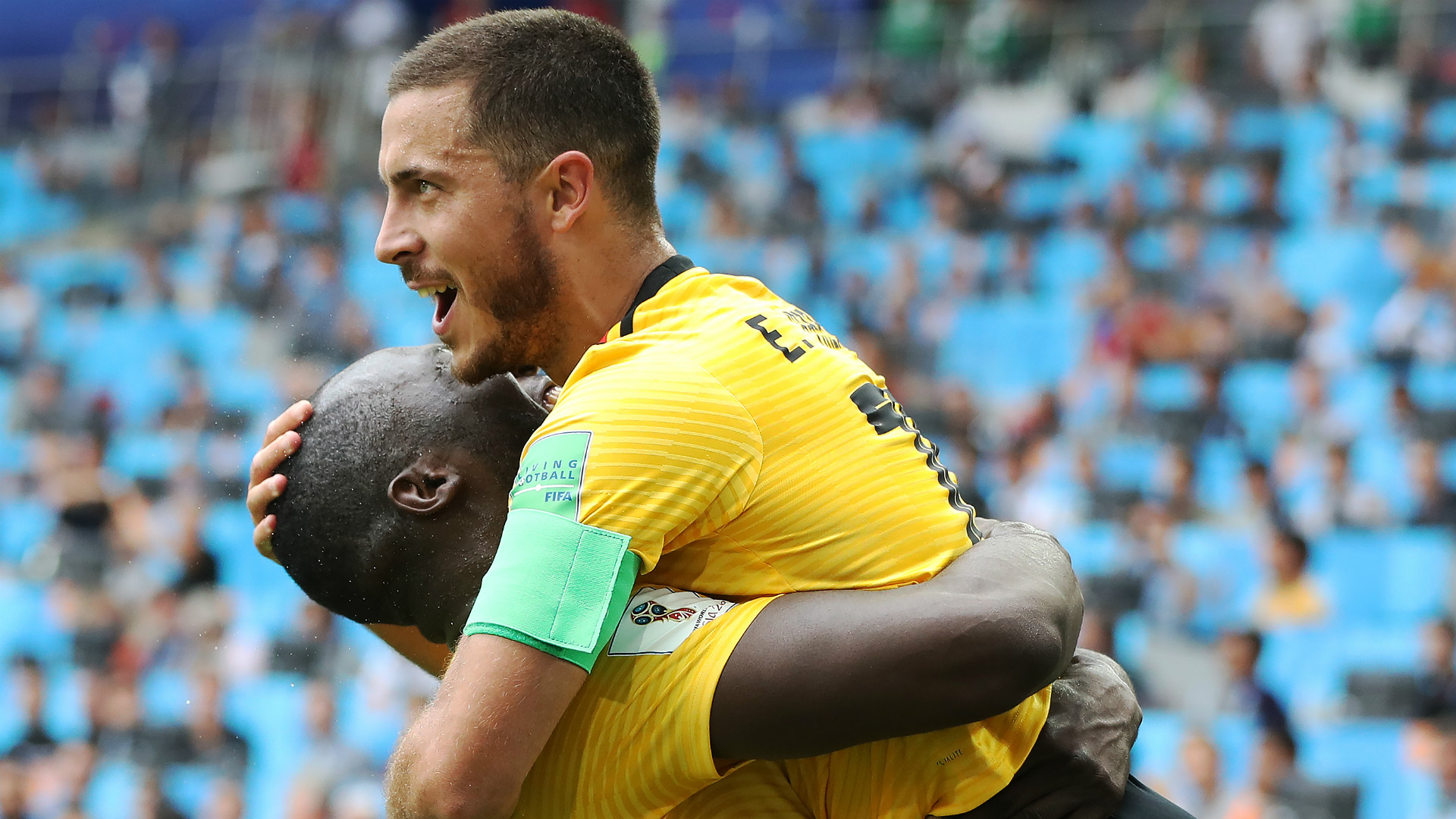 FULL-TIME: BELGIUM 5-2 TUNISIA Article continues below Editors' Picks Perfection from Pulisic: Chelsea's Captain America has arrived in the Premier League Why always Raheem? 'Unplayable' Sterling setting a standard Man City's other stars need to match 'There is no creativity' – Can Solskjaer get Man Utd scoring freely again? 'Everyone legged it on to the pitch!' – How Foden went from Man City superfan to future superstar 90+3 mins: GOAL! TUNISIA MAKE IT 5-2! Out of nowhere again, Nagguez bombs forward from right-back and cuts the ball back towards Khazri, who guides the ball into the far corner on the swivel. Lax defending from Belgium though, as Carrasco has switched off and the back three were all static. They felt the game was over and done with. 90+2 mins: MISS! Batshuayi charges at goal, and has Tielemans in support, but he ignores the run of his team-mate and tries to lash a shot in on his left foot after working a yard, but he drags it wide! Tielemans is not happy, having assisted the striker just minutes earlier. 90 mins: GOAL! IT'S 5-1 NOW! Batshuayi finally gets his goal! Tielemans puts in an absolute peach of a ball from the right that the striker throws himself at, turning the ball into the corner with his left foot!89 mins: Tielemans takes a corner deep to the edge of the box, but it's hooked away by a defender and the danger was minimal. 88 mins: Belgium are playing the ball around comfortably now, under minimal pressure from Tunisia. Can either side grab one last goal here? 86 mins: Impressive youngster Tielemans, who plies his trade at Monaco, replaces Mertens in Belgium's final change. He will play just in front of Witsel and Fellaini, leaving De Bruyne in support of Batshuayi.85 mins: Meunier tries to loft the ball forward for Batshuayi , but it's a little too heavy and it runs out for a goal-kick. 83 mins: The Dortmund striker, on loan from Chelsea, is cutting a very frustrated figure out here. He could easily have had a hat-trick, but he's still yet to find the back of the net.81 mins: SAVE! Batshuayi simply cannot score! De Bruyne does excellently down the left, beating his man and crossing superbly for Batshuayi, whose powerful, left-footed volley from inside the box is kept out by Ben Mustapha! 80 mins: CROSSBAR! How has Batshuayi not scored?! Carrasco cuts inside from the left and lashes a powerful shot at goal that Ben Mustapha fumbles, but Batshuayi, latching onto the loose ball, somehow rattles it off the crossbar and out from six yards!! 77 mins: Khaoui is down with cramp as Tunisian legs begin to tire. They've worked hard today, but to no avail. 76 mins: OFF THE LINE! Batshuayi finally gets onto a Mertens through-ball ahead of Ben Mustapha, rounding him and bobbling a strike at an open goal, but Meriah shows incredible desire to get back and clear it off the line! Batshuayi had to score there though. 75 mins: SAVE! Ben Mustapha charges out of his box to deal with a pass in behind for Batshuayi, and has to be careful not to use his hands as he slides to intercept, using his chest instead! 74 mins: Mertens is flagged for offside after the ball is won high up the field. He was in a good position there. 72 mins: Vertonghen is holding his head after a clash when competing for a ball into the box, and is taken to the sidelines for a quick check. He looks as though he will be okay to continue though. 71 mins: Mertens plays the ball over the top for Batshuayi to chase in behind, but the flag goes up for offside. That was a tight call. 
70 mins: Khaoui sees Khazri's free-kick headed out to him, but flashes a wild effort high over the bar on the volley. 69 mins: Carrasco comes in off the left and tries to slip it through for Mertens, but the keeper is out quickly to collect.68 mins: Hazard, like Lukaku, perhaps would have wanted his hat-trick, but is sensibly replaced by Martinez, with Batshuayi coming on in his stead.67 mins: Badri shows quick feet to work a yard of space and tries to thump a strike in, but Courtois show good reflexes to get across and hold the shot. 65 mins: Khazri takes a short corner and receives it back immediately, before trying an ambitious effort from the edge of the box that is blocked away. Sliti then tries one from 18 yards, but Alderweireld is across to block it. 63 mins: Hazard, looking for his hat-trick no doubt, balloons an effort high over the bar from outside the box. Not his best effort this game. 61 mins: MISS! Carrasco works some space beautifully, cutting inside onto his favoured right foot and unleashing a wicked, curling effort towards the top corner, but it's just over the top! 60 mins: CHANCE! Khazri leaves the ball with a clever dummy for Badri, but his shot is blocked from inside the box! Tunisia aren't done yet.59 mins: Lukaku may be a little disappointed to be coming off without a hat-trick, but Martinez clearly wants to take no risks with his star striker, who had to be treated for what looked like an ankle injury in the first half. Fellaini replaces him, slotting into midfield alongside Witsel and allowing De Bruyne further forward to support Hazard and Mertens. Meanwhile Sassi, who scored the penalty against England, is replaced by winger Sliti in Tunisia's final change. 57 mins: Carrasco is played through neatly on the left, but he tries to cut back instead of shooting and his pass is blocked! 55 mins: MISS! Sassi spots Courtois off his line and tries a cheeky lob on the half-volley, but it sails wide! That was a decent effort by the midfielder though. 54 mins: Fakhreddine Ben Youssef tangles with Vertonghen on the touchline, and has his elbow in the air. He seems to be losing his cool a bit, and is perhaps lucky to escape a booking. 51 mins: GOAL!!!!! IT'S NOW 4-1! Hazard grabs his second in style, chesting down from a long ball by Alderweireld, his run split the two centre-halves, before poking round the onrushing goalkeeper and firing into an empty net!! Great composure there from Hazard. 50 mins: SAVE! Tunisia have started strongly in this half as Badri works some space off the left and drills a low effort at goal that Courtois holds well. 49 mins: CHANCE! Khazri stretches to reach a cross from the left, but it's a little high and he can't direct it towards the target! The flag is up for offside, anyway. 47 mins: MISS! Belgium work a short corner well and De Bruyne fizzes a ball in towards the near post, but Alderweireld spoons his effort over the bar! 46 mins: The second half is underway!Tunisia lost two men to injury in that first half, and with just one substitute left, they may find that tiring legs struggle in the latter stages of the second half. Belgium, however, simply need to maintain their level of quality and could find themselves racking up a few more here, and may look to send out a statement of intent going forward.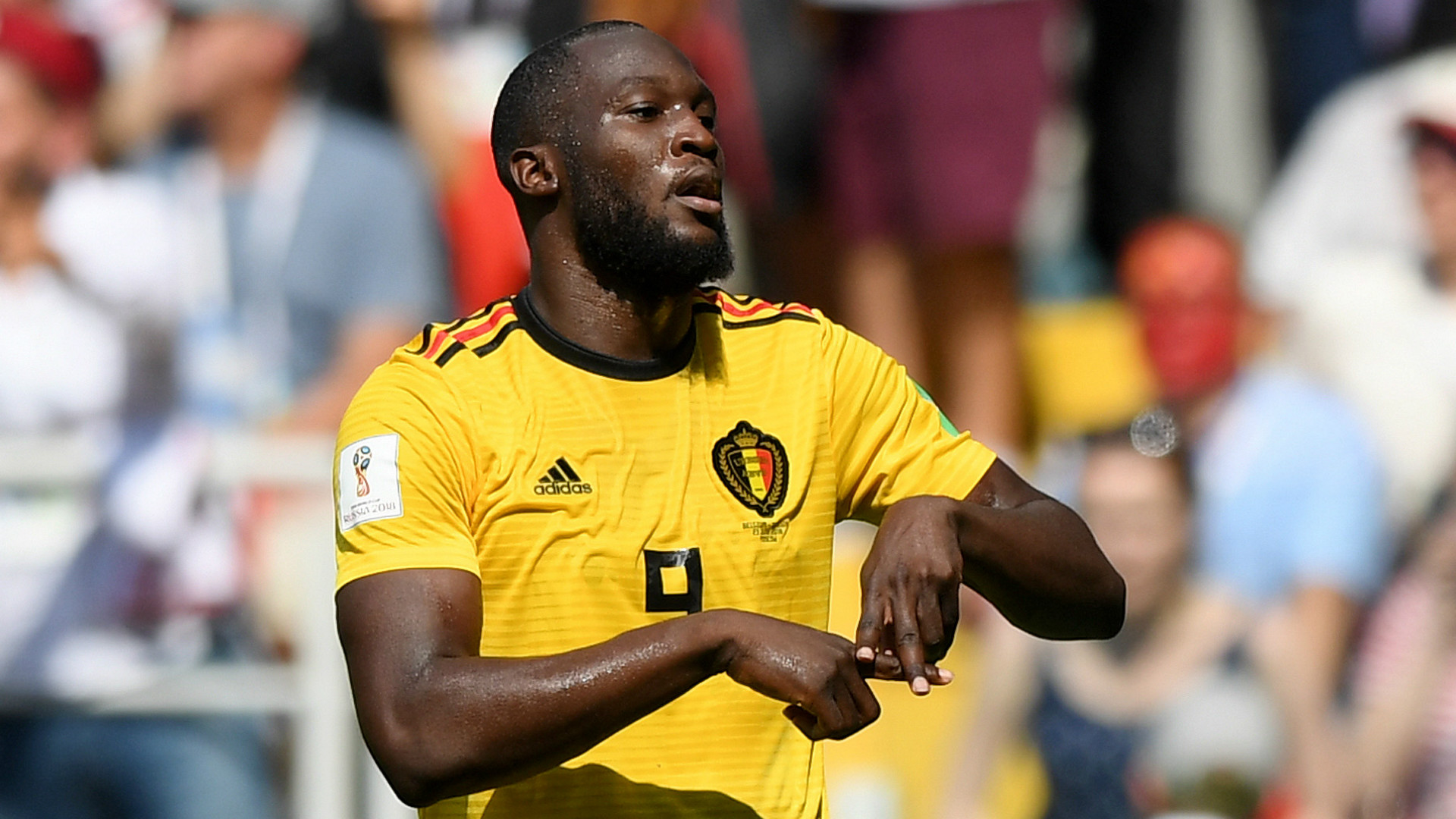 What a half! Belgium were 2-0 up after just 16 minutes following a Hazard penalty and an emphatic Lukaku strike, but Tunisia got themselves back into the game out of nowhere just two minutes later, with Bronn glancing Khazri's superb free-kick into the net with his side's first shot of the game! Chances were plentiful as both sides showed positivity in an open encounter, and Lukaku struck again on the stroke of half-time, lifting the ball over the goalkeeper from close range to restore his side's two-goal advantage. HALF-TIME: BELGIUM 3-1 TUNISIA45+3 mins: GOAL!!! LUKAKU MAKES IT 3-1! Right on the stroke of half-time, Lukaku gets his second! De Bruyne drifted out to the right and linked up well with Meunier, who drifted into the middle and slipped an inch-perfect through-ball for Lukaku to run onto and clip over the onrushing goalkeeper! Great finish! 45+1 mins: For the first time in the game, both sides seem to be taking a breather and slowing the pace down.44 mins: Tunisia have grown into the game, while Belgium's intensity has dropped a little. However, the favourites have the capacity to strike in an instant with their quality, so the African side must remain wary.42 mins: Tunisia win a corner down the left, forcing Boyata to make an excellent sliding block! The corner flies straight into the arms of Courtois, however. 41 mins: Syam Ben Youssef is the second Tunisian defender to be stretchered off before half-time, and is replaced by Leicester City's Benalouane.40 mins: MISS! Ben Youssef tries to strike a volley at goal, but he just cuts across it too much and sends it miles wide of the target! 39 mins: CHANCE! Belgium win the ball well on the right and play it to Lukaku on the edge of the box. He thinks about shooting on his left, but instead slips De Bruyne in and is inches away from the return pass inside the box, but Ben Mustapha gathers! 37 mins: Khazri trudges back on, and play resumes, although both sides seem to be slowing things down just for the moment.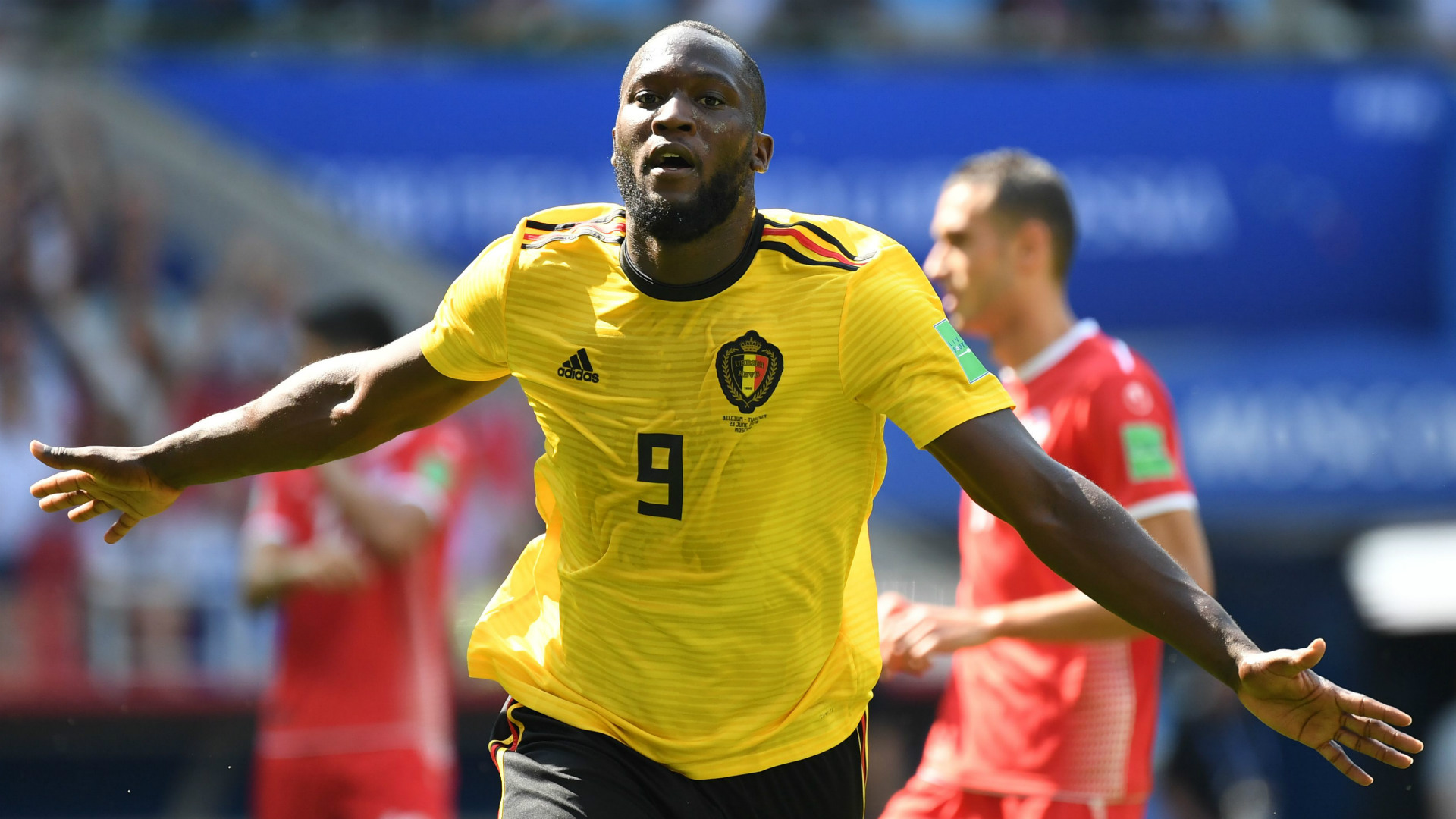 36 mins: Worryingly for Tunisia, Khazri is down holding his ankle, and the game is stopped so he can receive some treatment. 35 mins: Lukaku, who was briefly off the pitch to receive some treatment, has returned to the pitch as Khazri just fails to unlock the Belgium defence on the break after some clever build-up play. 34 mins: SAVE! Mertens gets the better of his man down the right and curls in a delightful cross that Ben Mustapha does well to get a hand to, but he fumbles it initially before pouncing on the loose ball. 33 mins: SAVE! Khazri pulls a nervy save out of Courtois with a swerving, curling strike from outside the box that the Chelsea shot-stopper gathers at the second attempt! 31 mins: MISS! Tunsia break dangerously down the right as they catch Carrasco napping, and the cross into the box is only headed as far as Sassi, who shifts it onto his right foot and just drags an effort narrowly wide of the bottom-left corner! 29 mins: What an opening half an hour this has been! Breathless stuff from both sides here.27 mins: CHANCE! The openings are flowing thick and fast here as Tunisia play a suicidal ball out from the back that falls straight to Witsel, who perhaps picks the wrong option and smacks a deflected shot over the bar rather that picking out Lukaku!26 mins: CHANCE! Lukaku is fed through as Belgium break, but his first touch is heavy and Ben Mustapha shepherds him out of play. Lukaku has to hurdle the keeper at the byline and wants a penalty, but there's nothing doing there. 25 mins: Khazri gets to the byline and tries a rabona cross that Courtois catches! Lovely skill from the forward! 24 mins:  Bronn is indeed replaced at right-back by Nagguez, who will be fortunate to have as much of an impact on the game for his side as the man he replaces! 22 mins:  Bronn, the goalscorer, is down for Tunisia and it doesn't look good. His arm went up immediately to signal to the bench, and he looks certain to come off.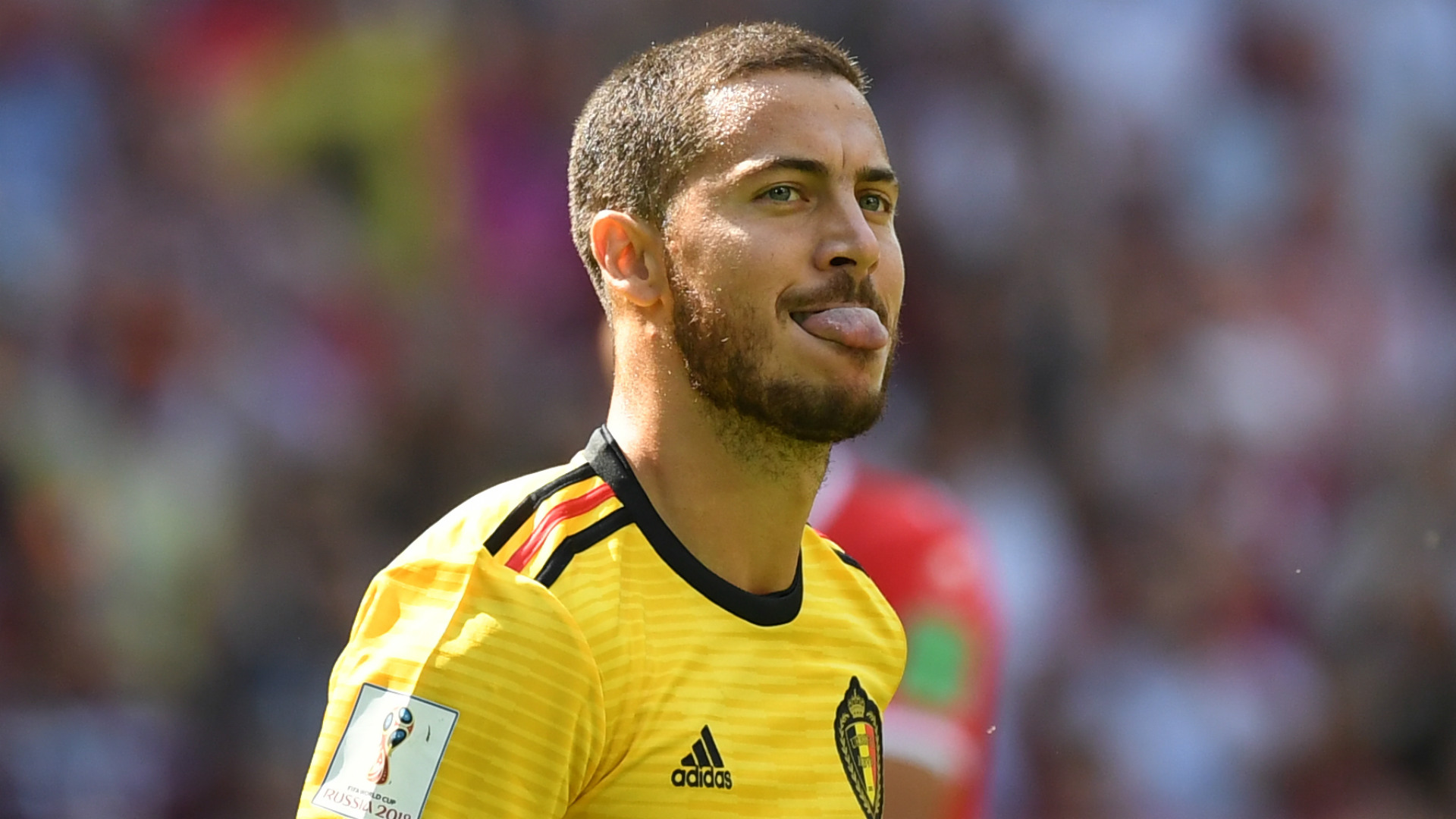 20 mins: SAVE! Carrasco works a yard and hammers a shot at goal, but Ben Mustapha palms it away. It falls kindly for Hazard on the follow-up, but he gets caught between shooting and squaring for Lukaku, and ends up not quite doing either! 19 mins:  Tunisia scored with their only shot on target against England, and have done it again here! In fact that was their first shot so far in this game!18 mins:  GOAL!!!!! TUNISIA PULL ONE BACK! It's now 2-1 as Bronn glances Khazri's free-kick across the keeper and into the far corner! Khazri's set-piece delivery was enticing and dangerous, and all Bronn needed was a little flick to take it past the keeper and into the goal! This game is far from over! 16 mins:  GOAL!!!! LUKAKU MAKES IT 2-0 TO BELGIUM! Mertens capitalised on a poor touch from Maaloul and fed Lukaku well, timing his pass perfectly as the big striker peels off his marker, before arrowing a low strike right into the bottom-right corner through the legs of Ben Youssef! Great goal! 15 mins:  SAVE! Carrasco wriggles inside from the left and strikes at goal, but it's tame and the goalkeeper is relatively untroubled.14 mins:  Sassi is booked for dissent after a soft Khazri appeal for a penalty is turned down. There was a little coming together between the forward and Vertonghen, but his reaction was certainly exaggerated. 13 mins:  SAVE! Hazard is inches away from a second goal, but he can't make the most of an enticing opportunity and Ben Mustapha clings on gratefully! 12 mins:  BLOCK! Hazard's incisive run down the left earns his side a throw, which is taken to Witsel, and the midfielder turns and thumps an effort at goal that cannons back off a red shirt! 10 mins:  Courtois has to be alert to come off his line and collect a dinked ball over the top for Badri. Belgium look bright and sharp so far. 8 mins:  Tunisia try to muster an attack, pushing forward down the right, but the ball is too heavy down the line and runs out harmlessly for a goal-kick. 6 mins:  GOAL!!! HAZARD SCORES! It's 1-0 to Belgium very early on here as Hazard gives the keeper the eyes and slots emphatically into the bottom-left corner. What a start!5 mins:  PENALTY! Belgium produce some lovely, flowing football and Hazard throws a dummy in, allowing the ball to run through his legs for Lukaku, who feeds him the return ball and Ben Youssef clumsily bundles the Chelsea forward over just inside the box! Hazard will take. 4 mins:  Meunier drifts inside from his right wing-back position and drives a low effort at goal with his weaker left foot, and it's an easy stop for Ben Mustapha.3 mins:  CHANCE! Tunisia surge forward and want a free-kick, but the referee waves the appeal away and the ball is pumped in behind for Lukaku to chase, but the goalkeeper just gets there first! 2 mins:  Belgium win a very early free-kick which De Bruyne lofts forward, but it's not his best delivery and Ben Mustapha collects with ease. 1 min: We're underway!5 MINS TILL KO:  The teams are out here and the anthems are underway, kick-off is almost upon us!Tunisia need to win here if they are to have any hope of progressing from the group, but they face a tough task here, with Belgium unbeaten in 10 World Cup group stage games (W5 D5). 10 mins till KO:  A win for Belgium today all but confirms qualification – assuming Panama do not beat England tomorrow – and Martinez's side will be motivated to build on their strong start here. Belgium have not lost to any of the three African sides they have faced at the World Cup, and Tunisia do not have a strong record in the tournament, failing to win any of their last 12 World Cup games (D4 L8) after winning their first-ever match against Mexico. 15 mins till KO:  Belgium and Tunisia have met three times previously, winning one apiece and drawing the other – which came in their only other World Cup encounter in 2002. Belgium's victory came in their most recent encounter four years ago, with Mertens grabbing a late winner.20 mins till KO:  Tunisia head coach Nabil Maaloul makes two changes from the side that lost 2-1 to England in their opening fixture, with Ben Mustapha continuing in goal for the injured Mouez Hassen – whose tournament is sadly over following his shoulder injury. Khaoui also replaces Sliti, slotting into midfield and pushing Badri further forward. Roberto Martinez makes no changes to the side that beat Panama so comfortably in their opening fixture, with Boyata continuing in the centre of defence while Kompany recovers from a groin injury. 30 mins till KO:  The team news is in, here is how the two sides will line-up this afternoon.Belgium XI (3-4-3): Thibaut Courtois; Jan Vertonghen, Dedryck Boyata, Toby Alderweireld; Yannick Carrasco, Axel Witsel, Kevin De Bruyne, Thomas Meunier; Eden Hazard, Romelu Lukaku, Dries MertensBelgium substitutes: Mousa Dembele, Leander Dendoncker, Thorgan Hazard, Michy Batshuayi, Nacer Chadli, Marouane Fellaini, Thomas Vermaelen, Simon Mignolet, Vincent Kompany, Youri Tielemans, Adnan Januzaj, Koen CasteelsTunisia XI (4-3-3): Farouk Ben Mustapha; Ali Maaloul, Yassine Meriah, Syam Ben Youssef, Dylan Bronn; Saif-Eddine Khaoui, Ellyes Skhiri, Ferjani Sassi; Anice Badri, Wahbi Khazri, Fakhreddine Ben YoussefTunisia substitutes: Yohan Benalouane, Mohamed Ben Amor, Naim Sliti, Hamdi Nagguez, Ahmed Khalil, Bassem Srarfi, Ghilane Chaalali, Oussama Haddadi, Rami Bedoui, Saber Khalifa, Aymen Mathlouthi45 mins till KO: Hello and welcome to Goal's live blog of the Group G clash between Belgium and Tunisia at the 2018 Russia World Cup.Squads & Team News Belgium XI: Courtois; Vertonghen, Boyata, Alderweireld; Carrasco, Witsel, De Bruyne, Meunier; E. Hazard, Mertens, Lukaku.Belgium subs:  Dembele, Dendoncker, Hazard, Batshuayi, Chadli, Fellaini, Vermaelen, Mignolet, Kompany, Tielemans, Januzaj, CasteelsTunisia XI: Ben Mustapha; Bronn, S. Ben Youssef, Meriah, Maaloul; Skhiri, Sassi, Khaoui; Badri, F. Ben Youssef, Khazri.Tunisia subs:  Benalouane, Ben Amor, Sliti, Nagguez, Khalil, Srarfi, Chaalali, Haddadi, Bedoui, Khalifa, MathlouthiTV Channel, Live Stream & How To Watch In the United States (US), the game can be watched live and on-demand with fuboTV (7-day free trial). New users can sign up for a free seven-day trial of the live sports streaming service, which can be accessed via iOS, Android, Chromecast, Amazon Fire TV, Roku and Apple TV as well as on a web browser. US TV channel Online stream FOX / Telemundo fubo TV (7-day free trial) In the United Kingdom (UK), the game can be watched live on TV on BBC One or streamed live online using the BBC iPlayer. UK TV channel Online stream BBC One BBC iPlayer